Our introductory statement "We don't know Japan" is a tribute to the humble Wisdom Keepers from across Japan we have met and learned from: Historians, Living National Treasures Craftsmen, Zen priests, architects, museum curators, farmers, culinary masters… It is a tribute to one of the best coffee experts in Japan who named his shop "I don't know coffee". It is a tribute to the chef of one of the most reputed sushi restaurants who – when we said our farewells with the traditional gochisosama deshita (literally meaning "it was quite a feast") – responded that he had not been as good as he had wished. It is a tribute to those who hold beauty, precision, and excellence as a way of life. It also reminds us daily of our commitment to keeping a beginner's mind as we craft authentic and novel experiences for our audience.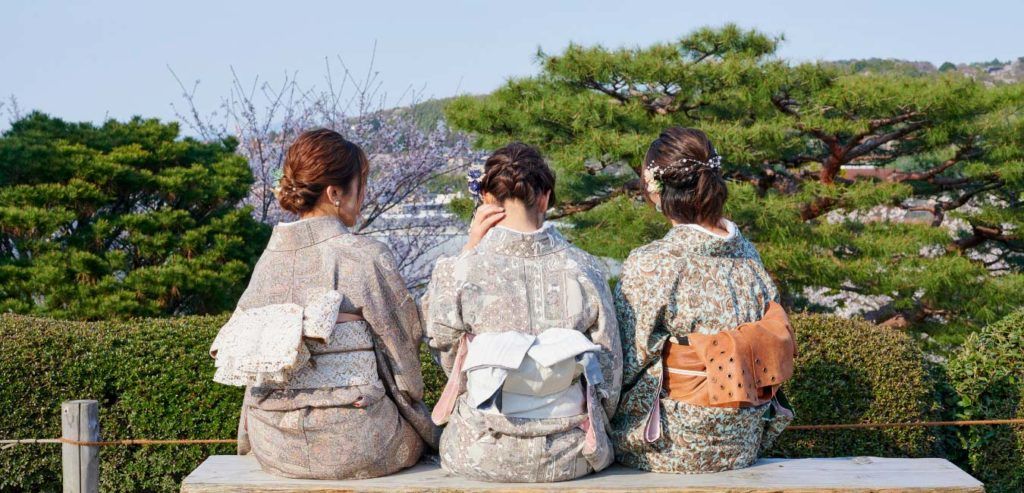 Journeying in a land of contrast​​
There is no place in the world where you can experience such a fusion of ancient traditions with modern life as in Japan. The country's many contrasts represent a unique opportunity for highly personalized, balanced, rightly-paced, and enriching experiences for all the participants on the journey. We will therefore spend a vast amount of time during the planning stage to understand your interests and desires along with those of the people traveling with you. In the case of multigenerational travel groups, we ensure that all participants, no matter their age, will return home with lasting memories and learning experiences.
DENEB can make your journey from the main cities and tourism landmarks, to a different side of Japan some call the "deep Japan" most travelers never experience. Here are some of the experiences we propose:
Discover Jomon: Back to the Origin Hakodate
The Route of 10,000 years
This journey is the first chapter of our ultimate Journey Series: 'The Great Story of Japan'.
Discover Jomon invites to discover an unexpected Hokkaido going back to the origins of Japan.
Our signature program blends cultural discoveries, outdoor adventures, culinary treats,
Arts & Crafts collaborations,
and intimate moments of self-care.
Yaunmosir - The Land of Land
'Yaunmosir' is the name given by Ainu ancestors to the vast region that, centuries later, would become Hokkaido, the northernmost large island of modern-day Japan. This program has been designed for those seeking to connect both with nature and an essential part of the culture of Japan, not enough known even by Japanese.
A cross-country exploration examining Japan through determined halts with, based on your interests, an emphasis on dimensions that can include geography, geology, history, culture, society, architecture, the arts, gastronomy…
An immersion in the wilderness of Japan. Hike, climb, paddle, take incredible nature photography with a professional guide.
The night sky is part of our global human heritage, largely unchanged from the sky that our distant ancestors beheld.​
A discovery of the history, art, and culture of Japan with, as the guiding thread, the ingredients, the making and/or tasting of the cuisine, sakes, and teas of Japan.
Japanese Craft Traditions
A journey during which the traveler touches the mind-soul-material relationship of the craftsmen, the beauty and precision of their gestures, their search for perfection.
Spirituality and Festivals of Japan
Experiences crafted around specific festivals (matsuri) that take place in Japan each year.
Programs that answer various purposes including leisurely discoveries, talks, study tours, workshops, and residencies.
Immersive journeys whose purpose is to bring enjoyment, learning, enlightenment, and even creative breakthrough.
The discovery at a comfortable pace, of the enduring beauty of Japan, the serenity of timeless man-made sanctuaries, and the pulse of local villages.
Either guided or self-guided, these tours provide a unique opportunity to immerse in natural and rural Japan or even follow the footsteps of explorers, haiku poets, artists, spiritual luminaries and thinkers, emperors, and samurais.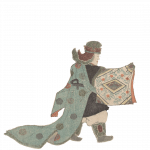 Serendipitous Experiences
Your journey with us will be memorable and full of stories – stories to share, and stories to tuck away in your heart. At DENEB, we build experiences with locals who have access to and deep knowledge of their neighborhood. As members of the DENEB community, they contribute to the creation of magical moments for our guests, like our Tokyo-based friend Joe, who spontaneously invited some of our guests he felt connected with, to an underground venue where the talented Eliot Sumner was mixing music until the early hours in the morning. This cannot be planned. This only happens when all is aligned between our team members and our guests.