DENEB has deep roots in Costa Rica, where our parent company contributed to pioneering sustainable tourism 25 years ago. With team members based in Costa Rica, we are in a unique position to create for you an authentic journey made of memorable discoveries, encounters, and interactions.
One of the most biodiverse countries in the world
Bordered by the Pacific and Atlantic Oceans, and located between Nicaragua and Panama, Costa Rica is a small natural paradise often referred to as the "Switzerland of Central America". With only 50,900 km² of land, the country covers only 0.03% of the world's surface while being home to 5% of the world's biodiversity. Home of 30 national parks, Costa Rica is the Latin American country with the richest and most varied fauna and flora, and a true natural treasure protected by a vast system of conservation areas that preserves a total of 25% of the national territory.
In addition to the national parks, there are also many reserves, refuges, or protected areas in Costa Rica, which help to protect the biodiversity of this extraordinary country. As one of the greenest destinations in Latin America, the country offers visitors a great variety of forests: humid mountainous, dry tropical, and humid tropical. These forests are home to:
Many plant species, including more than 800 types of ferns, over 2,000 varieties of bromeliads, and 1,200 varieties of orchids.

More than 920 bird species, which makes Costa Rica one of the first places in the world where to observe birds.

The usual tropical fauna including felines (jaguars, pumas…), monkeys, sloths, butterflies such as the Blue Morpho, many reptiles (turtles, crocodiles, iguanas, boas…), and amphibians such as the red-eyed tree frog that has become an icon of Costa Rica.
Few destinations in the world can match the spectacular interplay of geological, natural, and climatic forces found in Costa Rica. The options to create your trip to Costa Rica are very rich and varied: From the most important green turtle reproduction site in the Caribbean to a coastal village with the unique Caribbean and indigenous culture and where the surf is king, and from volcano-heated hot springs to the tropical beach of a national park where the number of visitors is limited to preserve an extraordinary environment. Costa Rica provides a vast array of experiences that can combine nature adventures, culture, well-being, rural tourism, sun, and beaches.
Here are a few inspirations as you are considering a journey to Costa Rica: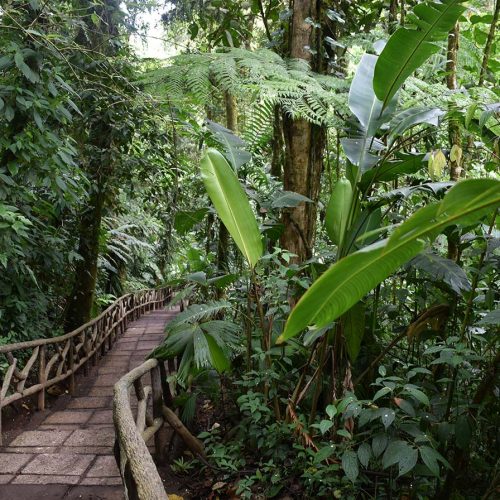 Adventure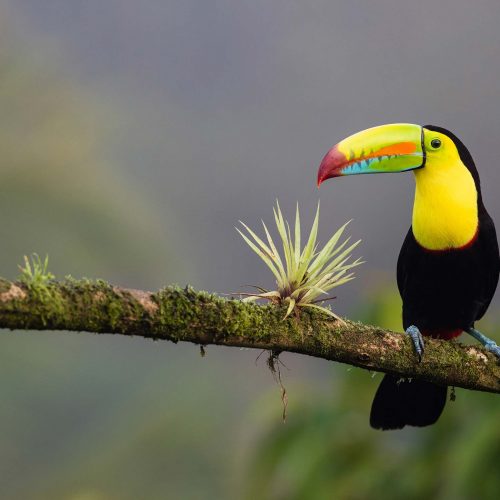 BIRD WATCHING & NATURE OBSERVATIONS​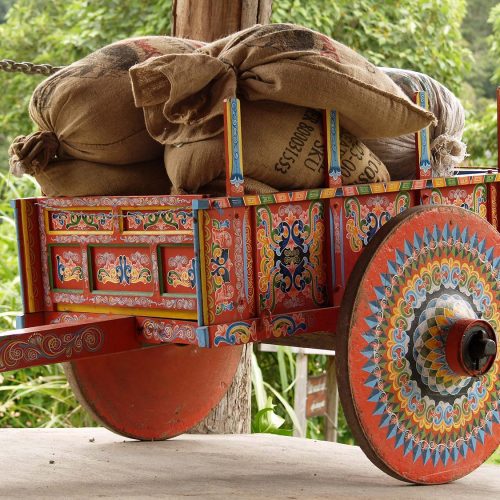 Culture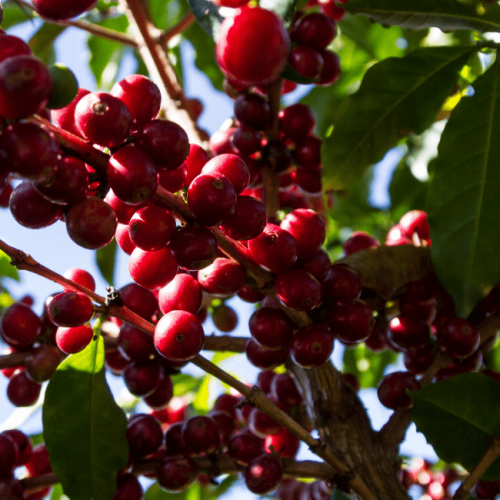 A Sustainable Coffee Experience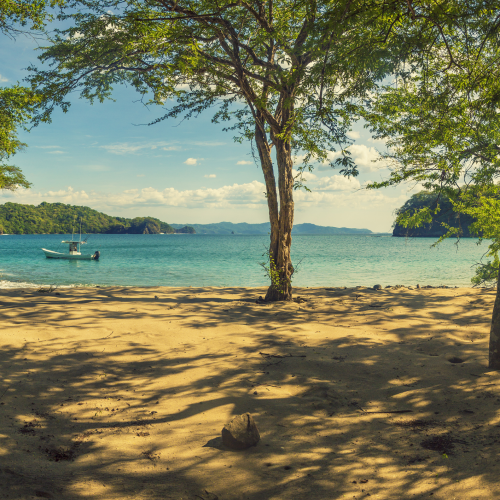 Blue Zone & Wellbeing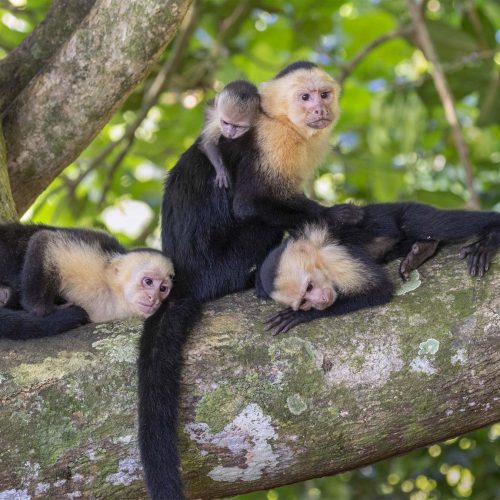 Multigenerational Experiences
Unlike several other countries in the region, Costa Rica enjoys a very stable political climate and economic development, providing visitors with a tranquil setting for their stay. It is one of the few countries in the world with no army. The country and its people have a warm disposition to share their culture and wild unspoiled natural wonders.